Fantasy Battles

Top 5 Coolest Male Characters

Top 5 Coolest Female Characters

Reviews

Chrono Cross

Cult of Kefka
#1b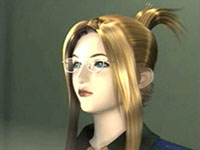 Quistis Trepe
Quistis Trepe is a SeeD member from Balamb. She graduated early and became a teacher in Balamb Garden. Soon after Squall's induction into SeeD, she was demoted to a regular SeeD member, and subsequently fought side by side with her own student, Squall, against their old guardian Edea AKA Matron, and then Ultimecia.

How'd she make it here?&nbspQuistis is a very determined woman. She can accomplish anything she sets her mind to. Just look at her. Joined SeeD early, becoming a teacher and all. Besides that, she also sets aside her emotions to accomplish her objectives. How often do you see that? She never let the fact that she fancied Squall a little impede her life unlike some others *cough*rinoatifa*cough* Also, a popular reason among guys: A teacher with a whip. Nuff said.



And the other one is....